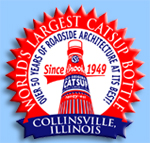 ---













News and Information Archive : 2017

For a lot more fun and up to date happenings, click over to our Facebook page at www.facebook.com/catsupbottle
Monday, March 13, 2017
We are very excited to announce the Catsup Bottle's big screen feature film debut!! OK, sure, a few years ago it was mentioned by Bella's mom in Twilight: Eclipse, but HERE it gets face time!! Join us for the premiere of

"THE RACKET"

on

Saturday, APRIL 1, 2017

, bright and early at 10:00am (2nd showing April 8) exclusively at the Lincoln Theater in Belleville, Illinois. Tickets can be purchased at www.CIRCA87.com (show your support for indie film making and go V.I.P.) Many thanks to writer/director Dan Steadman and everyone at Circa87! We will see you there on the red carpet!!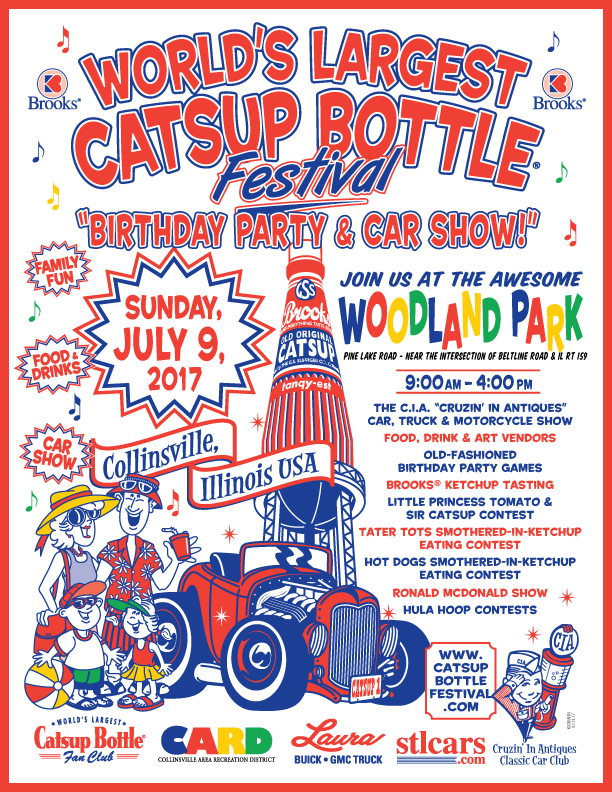 Sunday, July 9, 2017
• The 19th Annual Brooks® World's Largest Catsup Bottle® Festival Birthday Party & Car Show was held in

WOODLAND PARK

on

Sunday, July 9, 2017,

from 9:00 am to 4:00 pm in Collinsville, Illinois.
---